Your vehicle is susceptible to stone chips and scratches which create unsightly & annoying damage to the otherwise sleek look of your car.
Kiwi Colour have many years of experience in re-finishing scrapes on car bodywork. Whether the damage is slight, or much more extensive, we are able to help. Kiwi Colour are a mobile-repair service and hence we come to you, fixing the damage on site at your home or work premise.
Because we don't have the need for a bodyshop premises, we can offer savings on the cost of repairs, whilst maintaining the quality of repair. We use all the same paints, materials and methods as per a traditional body-shop, but with added convenience and cost-efficiency.
Damage Causes
Most scratches on car panels are caused by a simple misjudgment or momentary lapse of concentration. Others are due to external forces such as a stray shopping trolley, stone-chips on the motorway or a wind-blown branch. Whatever the cause, we are here to help.
Contact Kiwi Colour
For any scratches and scrapes on your car, why not give us a call and find out how much it would cost to have them repaired – call us now on 07940 30 84 84.
All carried out at your location and convenience with repairs guaranteed for the full time you own the vehicle!
Plus we will beat ANY Genuine quote!
Examples Of Scratch Repairs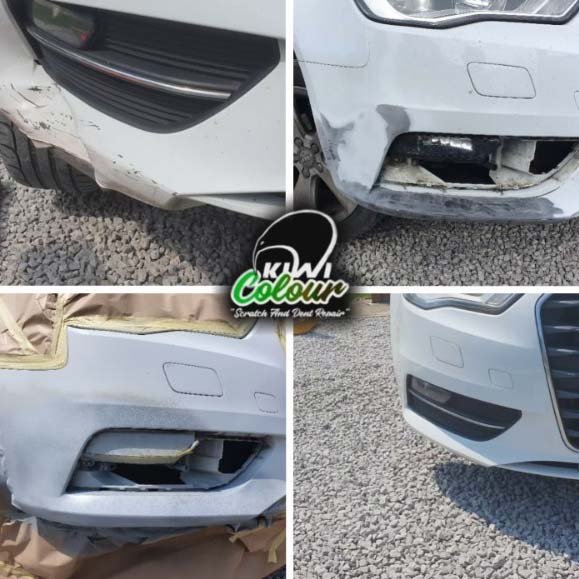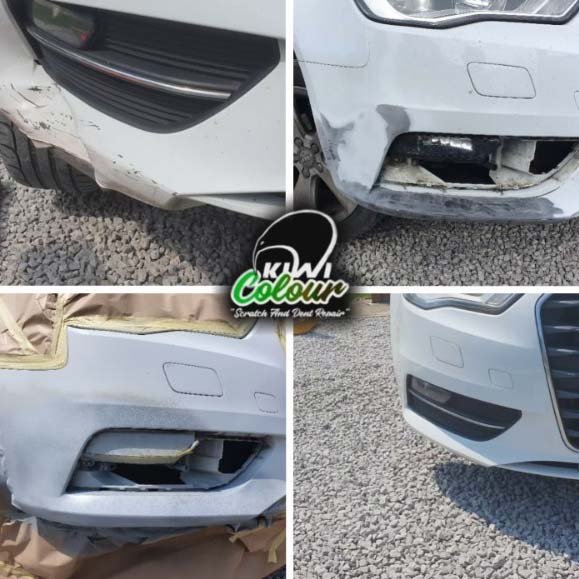 A very mangled bumper on this white Audi A3 required some TLC and skill to reshape and rebuild. This smart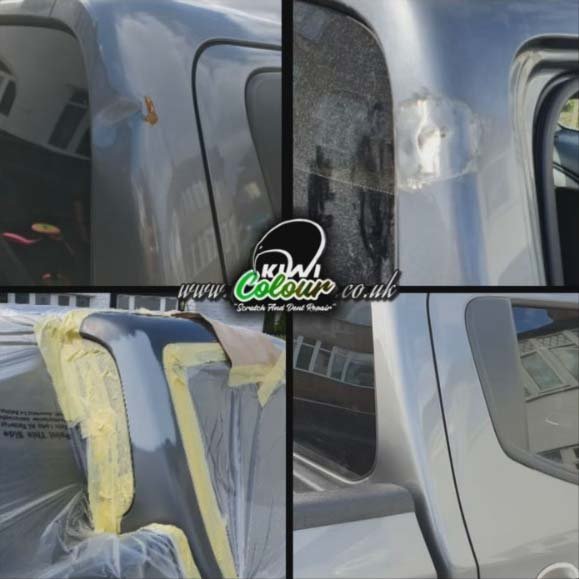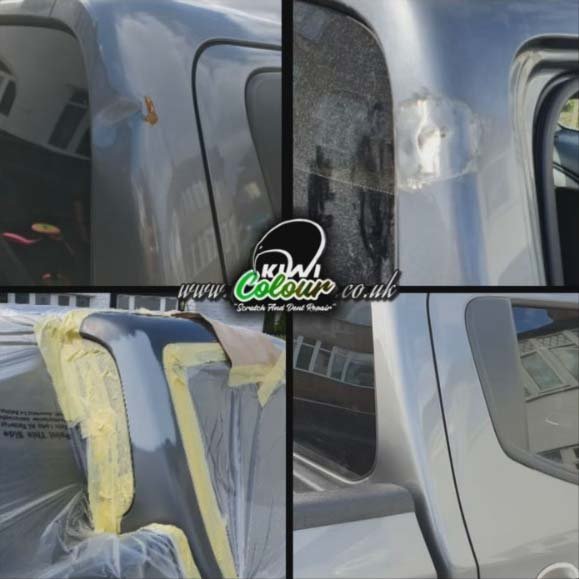 This Mistubishi truck required a dent repair, removal of surface rust and respraying. An end of lease repair using smart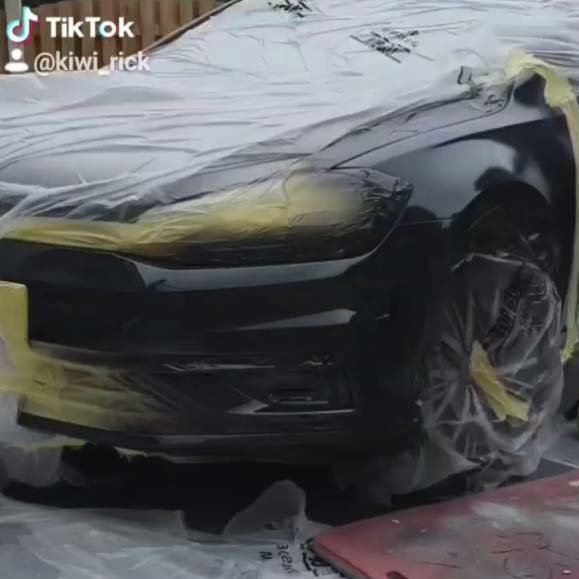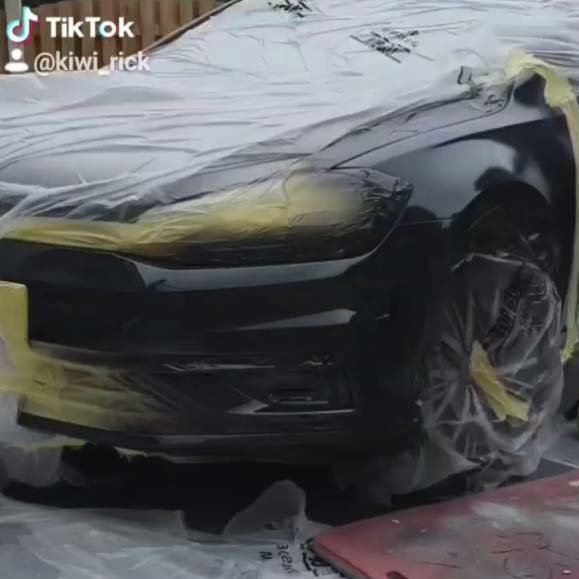 This newer model Volkswagen Golf required a wing dent repair and bumper respray. Check out the video of the spraying