Scuff Repair
Bumper scuffs are one of the most common types of car body damage that you will experience when owning a car, but just because you have had a rub with a wall or another car that doesn't mean you need to drive around in an untidy looking vehicle. Our bumper scuff repair service allows us to match the colour of your cars bumper and repair and respray the damaged area of your bumper.

Bumper Dent Repair
Harder impacts usually dent or misshape the car's bumper. If you have had a quote from a car bodyshop they will be most likely to tell you that you need a new bumper; in most cases this is not needed. We can remove the dent from the bumper, fix any paintwork and leave your car looking as good as new!
After providing a quote, Kiwi Colour will book in a time convenient to you in order to visit your home or workplace to complete the repair work. We aim to share the lower-cost of being mobile with you, with most quotes being 50% of a traditional body shop prices. If you have chips, scrapes or scuffs on your front or rear bumper, then call us today and have them away!
Kiwi Colour aim to repair bumper scuffs in one day and usually priced under your personal or business policy excess, so no need for an insurance claim and loss of your no claims bonus.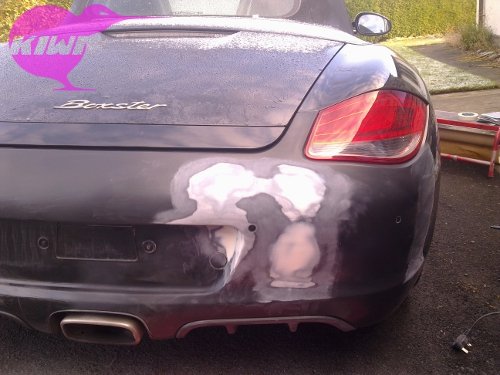 Bumper Scuff Causes
Bumper scuffs can happen due to rear-end accidents when cars don't brake in time. Rocks and dirt can also flick up and mark the paintwork of your bumper. Parallel parking is a common culprit too, but probably the greatest cause for bumper scuffs and scratches are when drivers are reversing due to less visibility.
More and more people are coming to us because they misjudged a post in a car park, didn't realise the post was that close or even worse left the car in the car park to find someone has caught the bumper. However the damage was caused we'll look to repair your car in the most cost effective way for you.
Contact Kiwi Colour
If your car has any bumper damage including scuffs and scrapes, why not give us a call and find out how much it would cost to have your car repaired call us now on 07940 30 84 84.
All carried out at your location and convenience with repairs guaranteed for the full time you own the vehicle!
Plus we will beat ANY Genuine quote!
Examples Of Bumper Repairs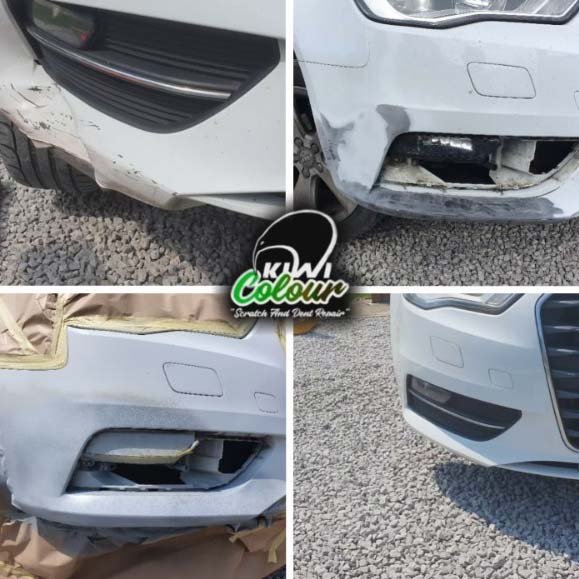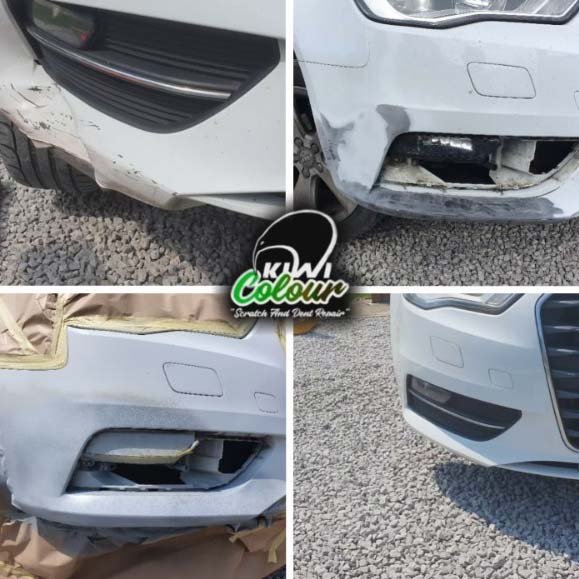 A very mangled bumper on this white Audi A3 required some TLC and skill to reshape and rebuild. This smart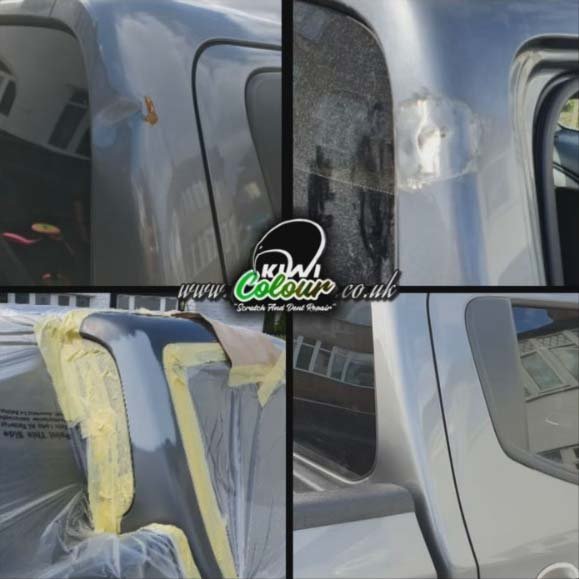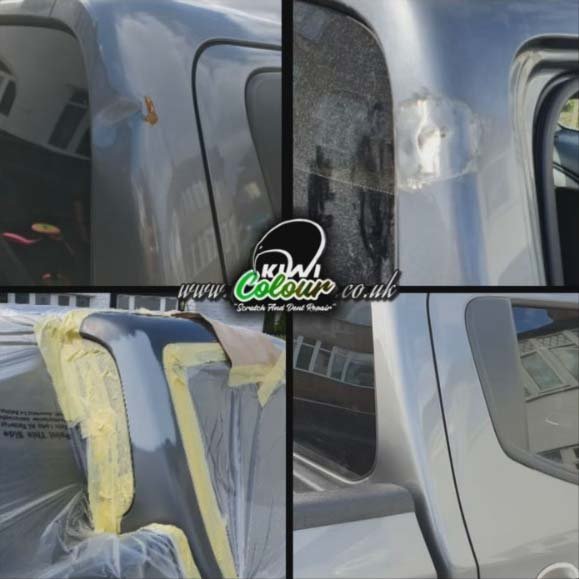 This Mistubishi truck required a dent repair, removal of surface rust and respraying. An end of lease repair using smart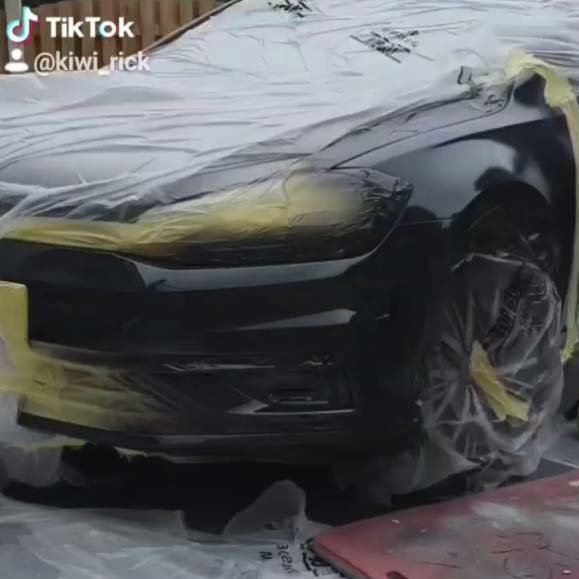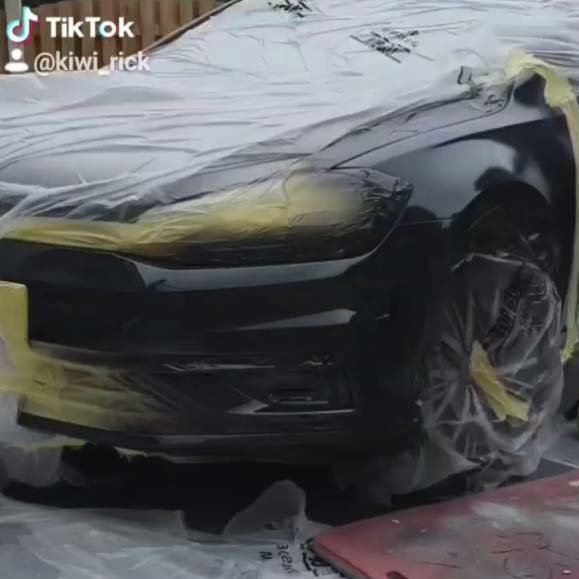 This newer model Volkswagen Golf required a wing dent repair and bumper respray. Check out the video of the spraying